C-SPAN's Executive Chairman, founder and longtime on-air interviewer, Brian Lamb discusses interviewing and a new collection of his interviews, Sundays at Eight: 25 Years of Stories from C-SPAN's Q & A and Booknotes (PublicAffairs, 2014), with Joseph Planta.
---
Sundays at Eight: 25 Years of Stories from C-SPAN's Q & A and Booknotes by Brian Lamb (PublicAffairs, 2014).

Click to buy this book from Amazon.ca: Sundays at Eight [1]
---
Text of introduction by Joseph Planta:
I am Planta: On the Line, in Vancouver, at TheCommentary.ca.
Since last fall, I've been to three of the thirteen Presidential Libraries overseen by the National Archives. It's a goal to see all of them. It's become an obsession now, to the point where last month, I flew to Los Angeles in the morning, went to the Richard Nixon Library, and flew home in the evening. It was a lot of fun, but the highlight was running into Brian Lamb. As someone who's interviewed people for nearly ten years now, Brian Lamb's spare, unique, and engaging style of questioning has been an inspiration and an ongoing education. He's well known as an on air presence on C-SPAN, the Cable-Satellite Public Affairs Network, which he founded in 1979. He's been its executive chairman for a couple of years now, after stepping down as its CEO. He is the long-time host of their flagship interview program, Booknotes, which ran for 15 years, and which was succeeded by Q & A, which he's hosted for 10 years now. There's a new book highlighting the interviews, Sundays at Eight: 25 Years of Stories from C-SPAN's Q & A and Booknotes. The book is published by PublicAffairs. The websites for more are at www.c-span.org [2], www.q-and-a.org [3], and www.booknotes.org [4]. He has interviewed every president since Lyndon Johnson, as well as international figures such as Margaret Thatcher and Mikhail Gorbachev. Among many honours, he received the Presidential Medal of Freedom in 2007. The historian Douglas Brinkley dedicated his recent biography of Walter Cronkite to David Halberstam and Brian Lamb, saying that Mr. Lamb is 'the most trusted man in [American] journalism today,' and that he's the keeper of the archive of America. And that he is. As a Canadian, I spend far too much time on the C-SPAN website indulging my interest in American history. Callers to the network often tell Brian, 'thank you for C-SPAN.' I'm glad I get to say that as I welcome to the Planta: On the Line program, from Washington, DC today, Brian Lamb; Good morning, Mr. Lamb.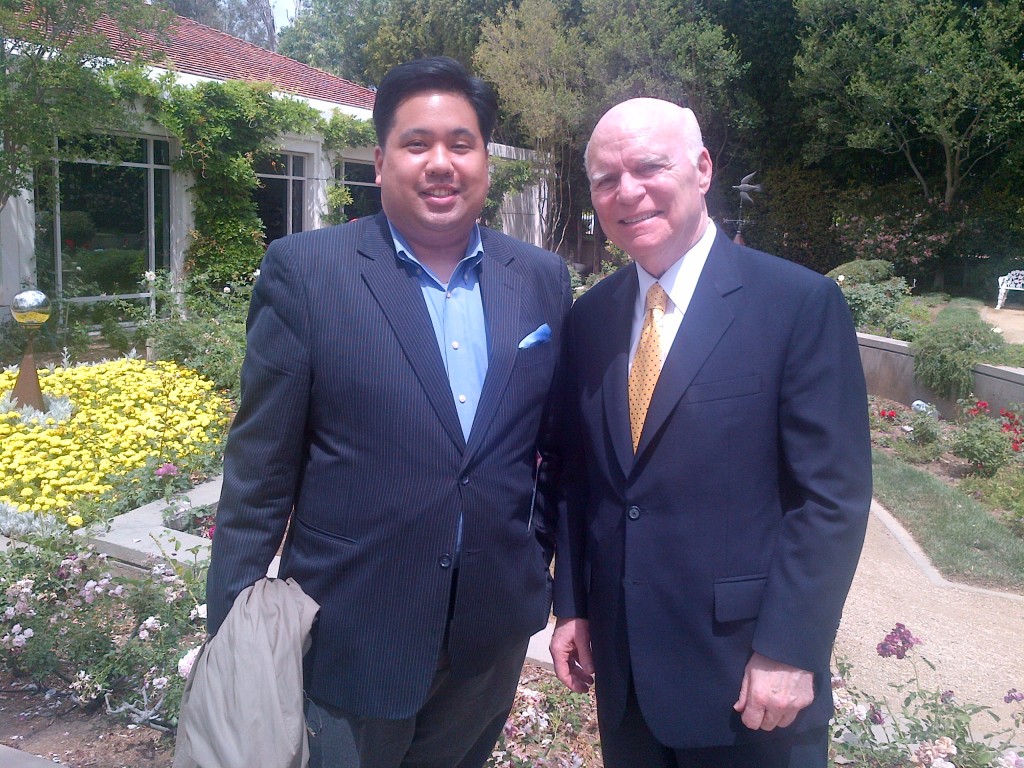 Podcast: Play in new window [5] | Download [5] (33.7MB)